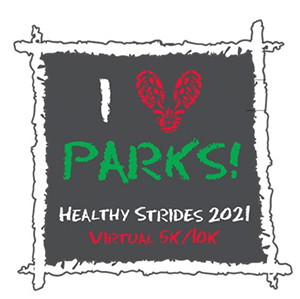 Check back for the format and updates for Healthy Strides 2022!
Thanks to all who participated in our VIRTUAL Healthy Strides 5k/10k between April 28 and May 7 and Kids' Dash event on May 1, 2021.
Here are the details of this popular annual program that was supported by our dedicated sponsors and enjoyed by a record number of virtual participants in 2021!
Virtually feel the Healthy Strides energy while you complete your own race at your own pace. Join featured runners and walkers as they traverse park trails, neighborhood streets, and treadmills. Invite family and friends from far away to participate with you and join the virtual fun. Warm-up together, cheer for the Lil' Striders and start and finish your 5K or 10K on your own course. Stay on the Zoom event to hear motivating music and coaching to keep you moving all the way to your finish line!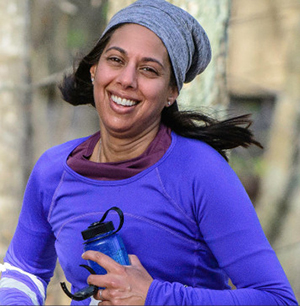 Sleep in a little later on race day because your Healthy Strides 5K/10K tech tee and finisher medal will be mailed directly to your home. You will also receive your virtual race bag with digital treats from our sponsors.
Did someone say prizes? YES! There are prizes for best sidewalk chalk start and finish line, the most inspirational sidewalk shoutout and a prize drawing of bib numbers to be announced during the Zoom event.
PLUS, join us for Healthy Strides Community classes LIVE on Zoom during the week prior to our event. Learn how to cook a healthy pre-race meal and enjoy a relaxing bedtime meditation class to help you to recharge!
Registration and Fees
Opens: March 1, 2021
Closes: April 27, 2021 or when the event reaches capacity.
| | |
| --- | --- |
| 5K | $25 |
| 10K | $25 |
| Kids Dash (Ages 2-10) | $15 |
Please note: Race registration fees are non-refundable and non-transferable.
FOR MORE INFORMATION AND TO REGISTER, visit Healthy Strides.
See the Healthy Strides 2021 Flyer.
Race Packets

All registered 5k/10k participants receive a race tech t-shirt in gender specific sizes, custom bib and finisher medal. Registered Kids Dash participants receive a youth-sized shirt, bib, and finisher medal. All packets are mailed via USPS in the last week of April to ensure you receive your goodies before race day!
Live Zoom Event – Saturday, May 1 at 8 am
The Live Zoom event is optional. All registered participants will receive a link via email to register for the live Zoom event. Space is limited to the first 300!
No Zoom, no problem!
Want to sleep in? Zoom not your thing? Have a schedule conflict? No problem. You can walk or run your race anytime from April 28 – May 7.
Contests and Prizes
March 1 – April 11
SIDEWALK SHOUT OUTS! 
Grab some chalk and let your neighbors know that you are participating in the Healthy Strides Virtual 5k/10k, and they can too! Winners are drawn at random for prizes and notified via email.
April 28 – May 7
CHALK IT UP! Draw your best start line and/or finish line with sidewalk chalk and send us the picture! Be creative! Winners are drawn at random for prizes and notified via email.
Show us your RACE SHIRT! We LOVE to see our participants in action! Give us a glimpse of where you are running in your race shirt. Winners are drawn at random for prizes and notified via email.
Check back soon for how to submit your photos.
May 1 – Zoom Live Event
Random prize giveaways happen throughout the Zoom live event – listen for your bib number! 
Check back here for a list of goodies we're giving away.
Zoom polls – we'll ask some trivia, and the right answer could make you a prize winner!
Pre-Race Zoom Classes – free!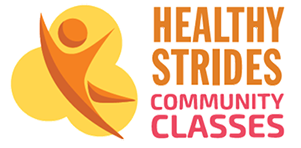 Join us on Zoom for very special Healthy Strides Community Classes in the last week of April. Check the Healthy Strides website for Zoom links.
Monday, April 26, 6:30pm Cooking a Healthy Pre-Race Meal; Catherine Bavido-Arrage
Wednesday, April 28, 6:00pm Stretching for Walkers and Runners; Paulette Rainie
Thursday, April 29, 8pm Runner Relaxation; Sally Hartnett-Bartro
Social Media
Follow @FairfaxParks on Facebook, Instagram, and Twitter – Get a sneak peak of the Healthy Strides race gear and prizes! Plus, #Jackthedog is roaming our parks trying to find the best trails for the 5K/10K.
We Love Parks . . . Giving Back
A portion of proceeds from the Healthy Strides Virtual 5k/10k will help the Park Foundation support FCPA trail building and care. Donate to help park trails.
Sponsor Healthy Strides 2021!
Event sponsorships are available! As a Healthy Strides Virtual 5k/10k sponsor, your organization can make an impact on the health of our community. There are many benefits, including the placement of your logo on the race t-shirt, recognition during the Zoom Live Event, a placement in the virtual race bag, and more. For more information, please email or check back here.
Contact
If you have any questions about this event please contact the Race Director, Julie Frederickson by email. All sponsorship inquiries can be directed to Healthy Strides email.