Keep the Park Foundation in Mind This Holiday Season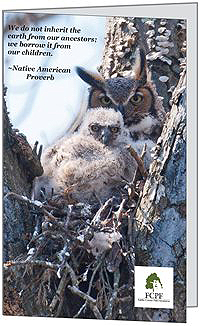 One of the 12 ways of giving this holiday season is through the Fairfax County Park Foundation.
Your gift can help assure that your parks have the funds, grants and partnerships that make your parks work.
Make a donation to the foundation in someone's name, and the foundation will send this owl card to them acknowledging your gift in their honor.